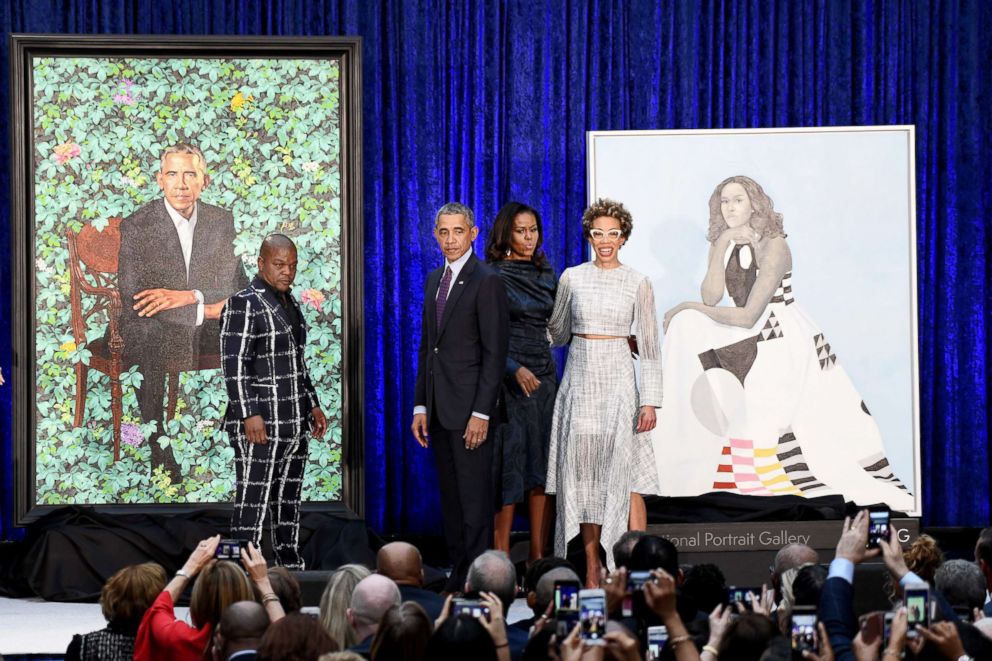 image from abcnews.com
Yesterday, the official portraits of former President Barack Obama and First Lady Michelle Obama were unveiled at the National Portrait Gallery in Washington, D.C. They were painted by Kehinde Wiley and Amy Sherald, respectively.
Here's what various news outlets have said about the portraits, the artists, and the First Lady's dress:
Find a book about Kehinde Wiley on our Black History Month table in the Learning Commons!